Volunteer Electrical Work in Thailand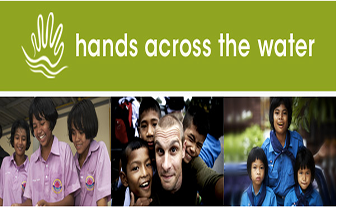 Thursday 19th November 2015: This time on Saturday I will be getting ready to jump on a plane with Josh Smith, one of my electricians. We are going to Kanchanaburi, Thailand to join the organisation Hands Across the Water to volunteer our electrical expertise for the local orphanage.
Initially Eden Connell, the photographer from my BNI group tagged me in a Facebook post because an electrician had pulled out of this impending trip and there was a cry out for a qualified electrician to take his place. Given my dad Barry had not long passed away and him being a great volunteer and care giver I didn't have to think about it for too long before I put my hand up.
The deal is we pay our own way for everything. We fly into Bangkok, catch a bus to a village where we have accommodation and from there we bus it to the orphanage every day for a week. Apparently there's a group of 10-20 volunteers carrying out all sorts of tasks such as building works, painting, gardening and other maintenance jobs. Josh and I will be putting up fans, lights and other general electrical work.
The organisation Hands Across the Water was started by Peter Baines after the 2004 tsunami, which sadly left lots of kids orphaned. Today this particular orphanage houses over 50 boys and girls of ages 4-18 and is part of a network of their orphanages.
Clare Long our HR guru from BNI gave me the idea to take over some colouring-in pencils and books for the kids and today I collected $359.80 (and a $10.00 USA note) from the members and visitors at my BNI group, so a big thanks to everyone there. I will take some photos to show you what I bought and the kids using the money.
Our biggest challenge of course will be seeing and doing things to the Thai standards, using local Thai materials. I am not sure how my OCD and perfectionist nature will cope with this and what I would consider breaches of the SAA Wiring rules, apparently they rarely have an earthing system. Wish me luck on that one….
Cheers,
David.
P.S. if you need anything done while I am away contact my brilliant team back here on 1300 35 35 32 and info@djelectricians.com.au>