The Urban Revival and Electrical Contractors in Sydney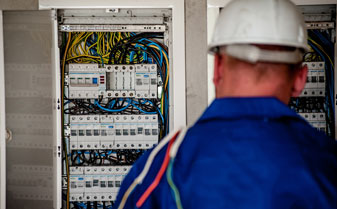 The pace of change in Sydney is unprecedented, and has been driven by the pace of housing price growth and a strong economy in recent years. Neighbourhoods that were once industrial are now hip and trendy locales for young professionals, while the formerly bohemian spots have developed to the point that they have priced out many young people. As in many major cities around the world, the times are changing.
As electrical contractors in Sydney, David Jones have been regularly engaged in works that aim to redevelop and revive neighbourhoods and homes for the new set of buyers. This involves anything from full set-ups in old warehouses and factory buildings, to simple updates, in colonial homes.
Our commitment to a job well done is exemplified in these works. In particular, many residents in these reviving neighbourhoods are seeking new and updated wiring and outlets. Corroded or outdated kit is not only unreliable – it can be an active hazard. Modern gear can be more than an act of vanity – such an investment can ease your mind.
Speaking of investments, updated and modernised wiring provides a solid boost to your home's overall value. It is one of those so-called 'intangibles' that many real estate agents will look at in detail when you go to move your home on to the open market. New fuses, outlets, wiring, and good wiring can make a large dollar difference at the end of the day.
Should you find yourself in need of a reliable electrical contractor to revive and renew your Sydney property, look no further. David Jones – The Electrician bring a reputation for first-rate service, and are ready to help you.
Contact us today!