Licensed Electrical Companies in Sydney Tackle Home Automation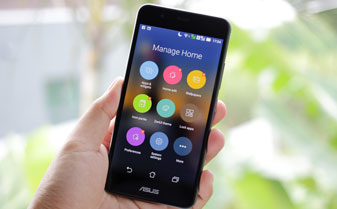 At David Jones – The Electrician, we like to stay up to date within our field. Such is the state of technology today that innovations are moving at quite a pace. It is a job within a job to maintain awareness of new trends and the developments, but it is our passion, and our livelihood, after all.
One of the most exciting new trends to emerge of late has been home automation. It has the potential to transform the way in which we use, and optimise, energy, and could result in some great positives both for homeowners and the grids here in Australia.
Electrical companies in Sydney, including your friends at David Jones, have been watching the rise of these automation systems with excitement. Connecting your homes heating, cooling, multimedia, and lighting to your smartphone or PC allows for two things – it means you can remotely control these devices, and it means you are able to optimise your use of energy, by setting programs from afar.
With a few taps of your phone, you can pre-cool your home before you arrive, by turning on the air conditioner when leaving the office, rather than leaving it running all day. You can dim the lighting, to encourage a better night's sleep in the evenings. You can turn off your home's heating appliances when you are away or asleep, to lower your energy usage and bills. Even your music, and parental controls on your television, are accessible from your phone.
At David Jones, our licensed electricians in Sydney are looking excitedly at technology such as these, as it possesses the transformative ability to alter our energy usage and improve the efficiency of our power usage. For more information, contact one of Sydney's favourite electrical companies, at David Jones.