Creating Your Perfect Home Office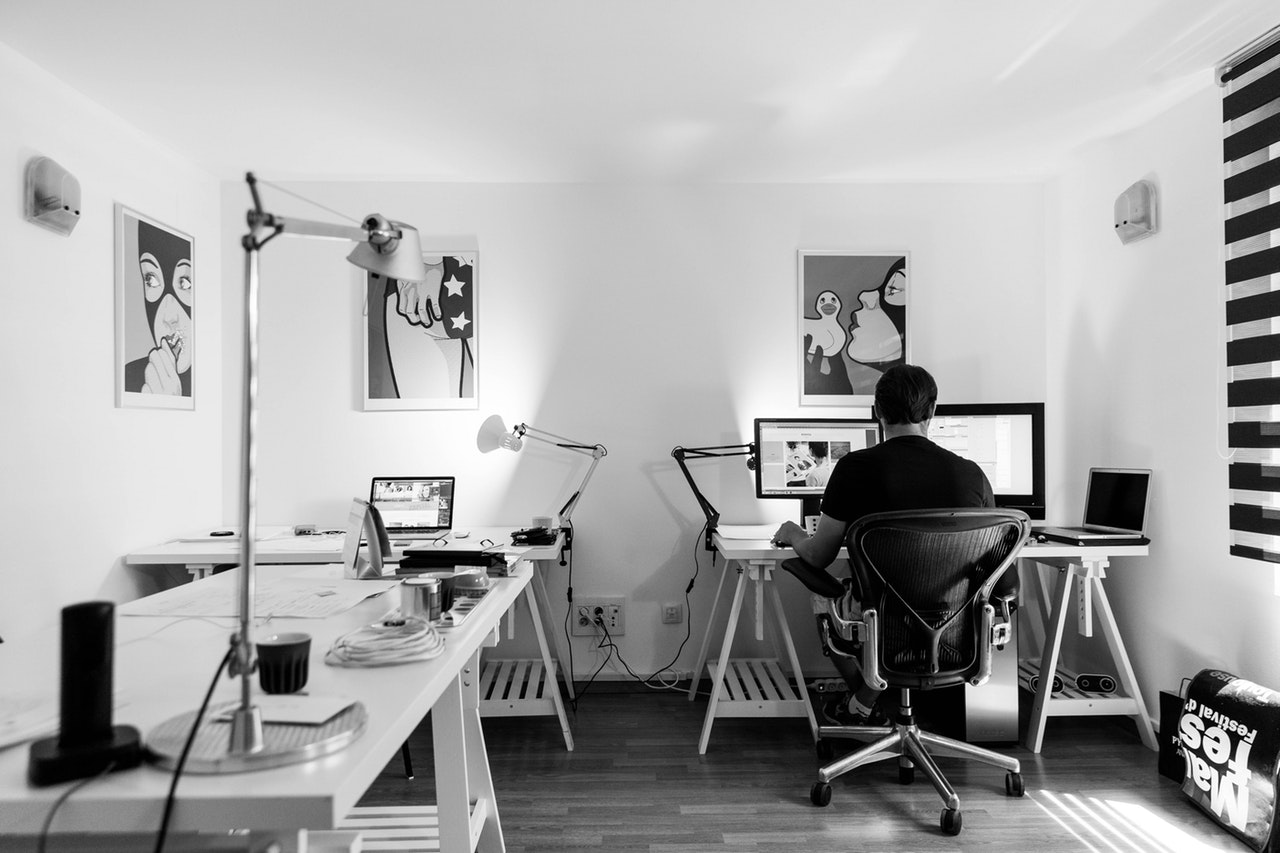 It's estimated that about one million Australians have set themselves up to work from home. It makes great sense. Compared to renting commercial office space it's considerably less expensive to run a home office. And if you have to do the school run or be otherwise available for small children then being at home is a far more convenient option.
In the course of our work as residential electrical contractors we get asked to help people out with lighting and powering their new offices so we've had a bit of experience comparing what works with what doesn't. So to help you out we thought we'd compile this list of things to do when setting up your home office.
Delineate your space
You may not have the luxury of a spare room that you can transform into an office but you do need to create a clear and delineated space that you can call 'your office'. This is for efficiency's sake and to make sure your work is protected from all the other activities that take place in the home. This includes a desk that fits properly and doesn't impact on the space you'll need for cabinets and other office equipment.
Avoid clutter
You may not have the luxury of loads of space but you can invest in sensible storage and filing solutions that keep clutter to an absolute minimum. Your desk will carry a computer, maybe a lamp and other bits and pieces. You don't want it crowded out by items that you can't find a space for.
Power and lighting
You should invest in the best home office lighting to suit the space you are in. You are going to need strong overhead lighting that makes it easy for you to work in so you are not straining your eyes. We see lots of home offices with poor lighting. Poor lighting means poor productivity. You might need a desk lamp as well, especially if you are going to power on into the night. It's the same with power point installation. Don't go running extension cords from other rooms that's poor OH&S and it's unsafe. Bite the bullet and do it properly.
Ergonomics
A great office chair and a proper desk are essentials. Ergonomics means getting the height, width, depth and support that your body needs for long periods at your desk. Too often people just settle for some redundant home furniture instead of investing in their businesses and their health. Safety and good work practices apply at home just as they do in rented commercial spaces.
With David Jones – The Electrician, you're in safe hands
David Jones – The Electrician are the Sydney electrical contractors for all of your commercial and residential electrical work. We operate across Sydney and we have vans that are fully equipped and ready to answer your call. With David Jones – The Electrician, you're in safe hands.