Come Visit David Jones – The Electrician at Fair Day!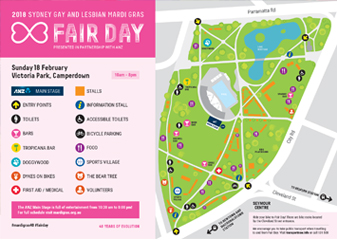 Fair Day is upon us! This much-anticipated event has a feted spot on the calendar of many a resident of the Inner West. It celebrates everything that makes this area so special – an inclusive celebration of music, community, and individualism. And David Jones – The Electrician will be there, as per usual, right in the midst of it all!
As in years past, David Jones has secured a booth amid the fun, on the 18th of February, at Victoria Park. And we intend to make the very most of our day. We will be offering some great giveaways, free advice, and some quality banter, to any and all comers. So make sure that you come by and say hello!
And just to light the fire, we have teamed up with Rinnai to put together a little sweetener: one lucky visitor to our stall will walk away with a brand new, state-of-the-art Rinnai AC unit, a $1250 value, and one of the slickest, quietest, and most energy-efficient units to be found anywhere. Enter at our booth for your chance to win it all!
Between some great musical acts on the Main Stage, the colourful resplendence of the locals lighting up the green, a killer Dance Hall, the Sports Village, and the food stalls, there is truly something for everyone at Fair Day. And don't forget to bring your furry friends down to strut their stuff at the Doggywood competition.
See you Sunday!
*Get a FREE electrical safety check with David Jones – The Electrician! Keep your home, your investment, and your loved ones safe with a free inspection of your electrical system, courtesy of our experienced team. They can spot trouble areas before they become a hazard. Contact us today for this zero-obligation service!