Australian Design Innovation from Clipsal and we love it!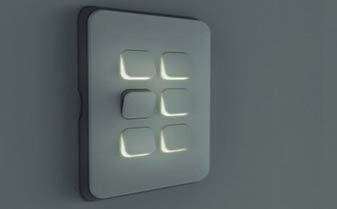 Picture this….you're sitting around a table discussing newsletter ideas with your marketing person and she poses this scenario….."Have you ever come home, a bit later than expected – it was a great party, you danced, you had some laughs and the drinks were flowing – who could say no. You're in the door but you can't find the light switches that lead you to the bedroom. When you do, you stumble into bed but wake up suddenly, busting to go to the loo. You've lost your bearings so it takes longer than it should but you get back to bed and fall into that deep sleep again. The next time you wake up, it seems way too early and you realise you've left most of the lights on in the house.
It's happened to all of us, hasn't it…..she says anxiously as she looks around the room…….?
Thank you Emma.
Well if it did happen it may not be obvious that your electrician is the best person to call in this scenario but there's a new range of products called Clipsal Iconic that we think could really help you out here.
Backlit switches help you find the switch in the dark. There are these nifty little night walk sensors that sense movement and turn on a dim light so you can find your way in the dark. And what's not to love about controlling the lights from your phone or tablet – you can turn the lights off without getting out of bed.
I know I'm being a bit flippant, but these features are great for so many reasons. Those night walk sensors help your young kids find their way to the loo at night or your elderly parents know when they're at the top of the stairs. You can also control your lights, dim them and have them on a timer or movement sensor.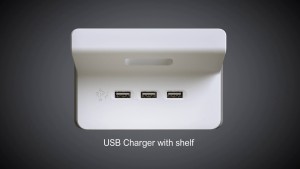 You may know we've been going on about USB powerpoints and chargers for ages now so you know we love them – there's a dedicated Clipsal one that comes with 3 outlets and a shelf to hold your device so it's not dangling down the wall.
And I haven't even mentioned the colours – they come in different coloured skins and buttons so you can match it to your wall colour if you change it. They're designed in such a way that it's safe for anyone to change the 'skins' when you get tired of the colour or they get marked. It really is a step up from the same old white switches we've been installing for years….the ones that fade and go yellow.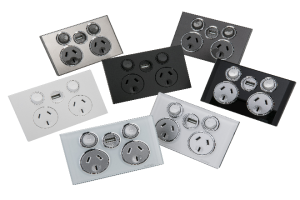 We wouldn't recommend a product if it wasn't up to scratch. This range is high quality, Australian designed, good value and has some great safety features, too many to talk about here. There's lots of applications for these products so it's probably best to have a chat with us about the way we can work them into your existing home or a reno or rebuild to make the most of the new technology.